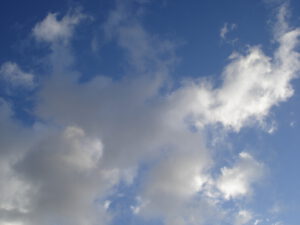 Last week Google started the construction of a new mega data center in Delfzijl, a small town in the North of the Netherlands. This center is not just a data center but it?s a serious one and it comes with big numbers. It will be as big as forty soccer fields on four floors and it will cost about 600 million. It creates jobs for 150 persons and during construction a thousand persons will be at work. It is a real cool development for Delfzijl. Maybe other investments by the big ICT companies like IBM may follow.
Impressive!
It is not all in the newspapers, but you can imagine why this spot is chosen. Some large internet cables from England, Norway and Sweden come ashore in Delfzijl and there is an abundance of energy. A coal fired power plant is under construction, form Germany huge amounts of cheap energy flows into the county and off shore wind mill parks North of Delfzijl are commissioned.
DATA, DATA, DATA, seems to be the magic word nowadays. And DATA is what this kind of centers is about: data available, twenty four seven a week, for everyone at any place at any time. This is about SMART living and being connected with your smart phone, tablet and laptop, everywhere, streaming films, uploading photos, e-mails and documents. It is called the cloud and this makes the world interactive, smart and convenient.
But this cloud does not flow seemingly effortless, as a soft white bubble above your head. The cloud is buildings, packed with hard core hardware needing ENERY, ENERGY and ENERGY.
If it comes to energy this data center is about BIG numbers as well. This mega center is going to use as much energy as all the houses of two Northern provinces of the Netherlands: Groningen and Drenthe together! That is the energy of 526.000 houses! Smart living comes with energy consumption!
The energy consumption of our land grows, only by adding one data center, with two provinces.
How are we going to reach our 20-20-20 energy goals if we keep on sending stuff to the cloud that was in ?the old days? in a book, in a DVD or on in the memory of your computer? The books, DVD?s and CD?s on my shelf do not need energy and can turn my computer off, but not the cloud.
This is the price we pay for convenience, for living smart and with our heads in the cloud.
I started buying and reading real paper books again, watching movies in the cinema and with that supporting local business again??feels much better!